The New York Giants 2017 Pre-Season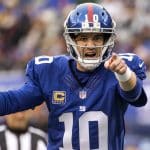 New York Giants Offense
Everyone knows about Eli Manning and Odell Beckham Jr., but their are other key players that must perform this season for the Giants to challenge the Cowboys in the tough east division. Eli had a good year throwing for 4,027 yards and 26 touchdowns. He has some good receivers to get the ball to including Wide Receivers Odell Beckham Jr. and Sterling Shepard and Tight end Will Tye. The weak link of their offensive capabilities however is their rushing attack. The team only averaged 3.5 yards a carry and ranked a dismal 29th in the league for the running attack in 2016. So it is something they definitely need to fix. Their offensive line needs to open up bigger holes and the running backs need to stay injury free and read the field better. The Giants seem to be going towards a younger bunch of backs as a change to put some excitement in the rushing attack. They drafted Wayne Gallman out of Clemson and also picked up another rookie in Khalid Abdullah. They also picked up veteran Shaun Draughn, who played with the 49ers last year, to help with depth and to help the younger players. Paul Perkins is also back for the upcoming season. He averaged 4.1  yards a carry for 456 yards and is only 22 years old. So hopefully these young players can put it altogether this season. The Giants already have an impressive throwing arsenal, so if they have the threat of a running game it makes Eli Manning's job and the receivers performance even better.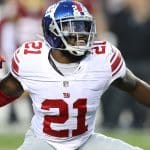 New York Giants Defense
Defensively, it was like the Giants were two different teams in 2016. They ranked 3rd overall in rushing defense and 23rd in the league defending against the pass. Veteran Dominique Rodgers-Cromartie is back and led the team with 6 interceptions in the 2016 season. Also coming back is Defensive End Olivier Vernon who led the pass rushing attack with 8.5 sacks. Safety Landon Collins led the team in tackles last season with 125 tackles and is ready for a run towards the 2017 playoff push. The 2016 draft was interesting since New York did not draft any players for their big weakness of that being the defense against the pass. Instead they opted to go after Evan Engram, a tight end from Ole Miss. Their second pick was defensive tackle Dalvin Tomlinson who comes out of the impressive Alabama program. They also chose to go after another defensive lineman with their fifth pick. They selected Avery Moss, who is a defensive end that played his college career in Youngstown State. Their are some bright spots in the pass defense game with corner back Dominique Rodgers-Cromarie and safety Landon Collins coming back, but in order for the New York Giants to compete defensively others must step up their game or else it could be a long season. The Giants ended the 2016 campaign with an 11 win and 5 loss record. The question is, can they repeat or better that and pass the Conference leaders Patriots, Steelers and Raiders.